**NEW** We are also open for Brunch on Saturdays and Sundays from 11.00pm to 2.30pm. Special  Two course Set Menu for Weekend Brunch @£7.50 per person.
Please note that the restaurant is open for Takeaway Orders and delivery only between 4.30pm and 9.30pm. 
We offer home delivery at cost of £3.50 subject to availability of driver.
There is a 10% discount on online orders for collections from Sunday to Thursday.

view_our_takeaway_menu.pdf

view_our_brunch_menu.pdf
News & Blog
Keep up with the latest updates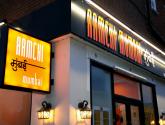 March 20, 2020
It's a difficult time for everybody at the moment and our family at Aamchi would like you to know[...]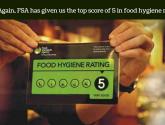 February 20, 2017
Another proud achievement for Aamchi Mumbai! Seeing the way we cook and store food, condition of[...]
November 16, 2016
Aamchi Mumbai were proud to sponsor The British Asian Trust North Ball 2016,part of Prince Charles[...]
October 21, 2016
Aamchi Mumbai gets shortlisted for the finalist in the category of best new comer. A huge thank you[...]